Unleashing the Power of Automation: Discover the Top SEO-Friendly Web Creation Tools
Introduction:
In today's digital landscape, having a strong online presence is crucial for businesses to thrive. And at the heart of a successful online strategy lies search engine optimization (SEO). But SEO can be a complex and time-consuming process, requiring technical expertise and constant monitoring. This is where automated web creation tools come into play, unleashing the power of automation to streamline and enhance SEO efforts.

In this blog post, we will dive into the world of automated web creation tools and explore how they can revolutionize your SEO game. We will uncover the benefits of using these tools, from saving time and resources to improving website performance and search rankings. Join us as we take a closer look at the top SEO-friendly features offered by these tools and learn how they can optimize your website for search engines. We will also discuss how automated web creation tools simplify and streamline various SEO processes, making them more efficient and effective. Finally, we will guide you in choosing the right automated web creation tool that aligns with your specific SEO needs, helping you maximize your website's SEO performance.

Get ready to unlock the potential of automation and discover the top SEO-friendly web creation tools that can take your online presence to new heights. Let's dive in!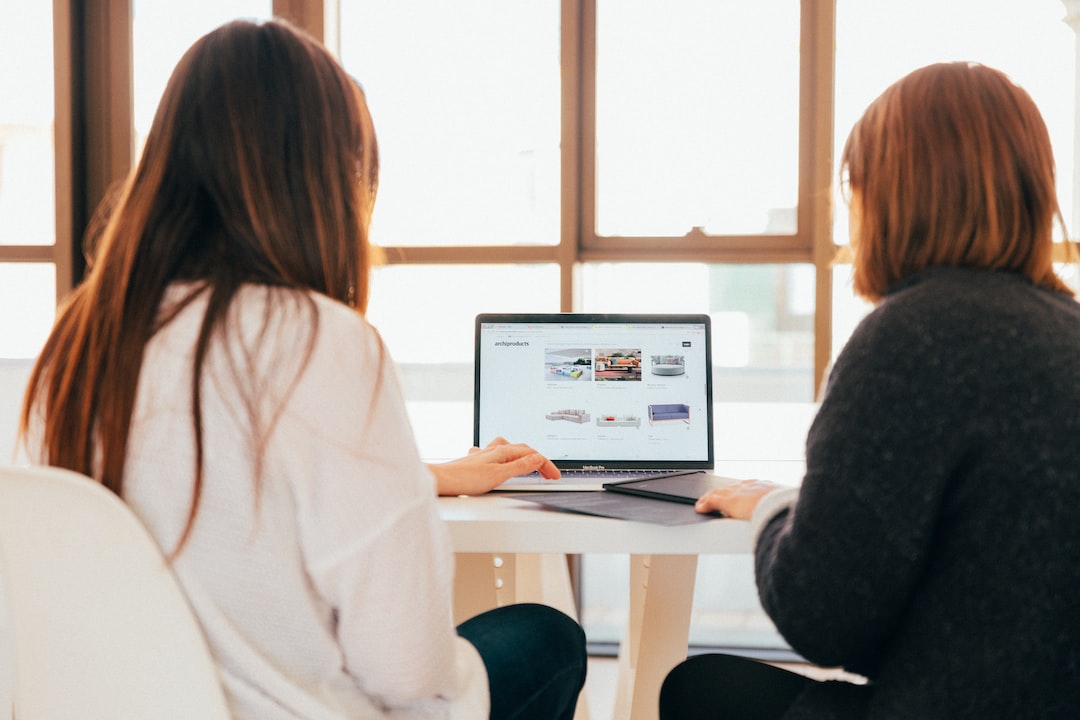 Understanding the Benefits of Automated Web Creation Tools for SEO
Automated web creation tools have revolutionized the way websites are built and optimized for search engines. In this digital age, where businesses heavily rely on their online presence for success, having a website that is SEO-friendly is crucial. These automated tools offer a wide range of benefits that can help businesses maximize their online visibility and drive more organic traffic to their websites.

One of the key benefits of using automated web creation tools for SEO is the time and effort saved. Traditional web development and optimization processes can be time-consuming and require technical expertise. With automation, however, businesses can streamline the website creation process and reduce the need for manual coding and optimization tasks. This frees up valuable time for businesses to focus on other important aspects of their online strategy.

Another significant advantage of automated web creation tools is their ability to ensure a website's SEO-friendliness. These tools are designed with search engine algorithms in mind, allowing businesses to build websites that are easily indexed and ranked by search engines. They often come equipped with features such as optimized code, mobile responsiveness, and metadata customization, which are essential for improving search engine rankings.

Furthermore, automated web creation tools offer a user-friendly interface that does not require extensive technical knowledge. This means that even individuals without coding skills can create professional-looking websites that are optimized for SEO. These tools typically come with intuitive drag-and-drop editors, pre-designed templates, and easy customization options, making the web development process accessible to everyone.

In addition to these benefits, automated web creation tools also provide businesses with the flexibility to make quick updates and changes to their websites. As search engine algorithms continuously evolve, it is essential to keep up with the latest SEO practices. With automated tools, businesses can easily implement changes to their websites and stay ahead of the SEO curve. This agility allows businesses to adapt to algorithm updates and ensure their websites are always optimized for maximum visibility.

In conclusion, the benefits of using automated web creation tools for SEO are undeniable. From saving time and effort to ensuring SEO-friendliness and providing user-friendly interfaces, these tools offer a comprehensive solution for businesses looking to create websites that rank well in search engine results. By embracing automation, businesses can unleash the power of these tools and boost their online presence for long-term success
Exploring the Top SEO-Friendly Features of Automated Web Creation Tools
Automated web creation tools have revolutionized the way websites are built and managed. With their user-friendly interfaces and advanced features, these tools make it easier than ever to create professional-looking websites, even for those with little to no technical knowledge. However, one aspect that is often overlooked is their SEO-friendliness.

When it comes to optimizing a website for search engines, automated web creation tools offer a range of SEO-friendly features that can significantly boost a website's visibility and rankings. Let's explore some of these features in detail:

1. Customizable URL Structures: One of the key elements of SEO is having clean and keyword-rich URLs. Automated web creation tools allow users to customize the structure of their website's URLs, making it easier for search engines to understand the content and improve the website's overall SEO performance.

2. Mobile-Friendly Designs: Mobile optimization is no longer a luxury but a necessity. Search engines prioritize mobile-friendly websites, and automated web creation tools have caught up with this trend. These tools offer responsive designs that adjust seamlessly to different screen sizes, ensuring a great user experience on mobile devices and improving search engine rankings.

3. Metadata Management: Metadata plays a crucial role in search engine optimization. Automated web creation tools provide users with the ability to easily manage and optimize metadata, including title tags, meta descriptions, and header tags. This allows website owners to provide search engines with relevant information about their content, helping them rank higher in search results.

4. Image Optimization: Images can significantly impact a website's loading time and overall SEO performance. Automated web creation tools often come with built-in image optimization features that compress images without compromising their quality. This helps improve website speed, user experience, and search engine rankings.

5. XML Sitemaps: XML sitemaps are essential for search engines to discover and crawl all the pages on a website. Automated web creation tools usually generate XML sitemaps automatically, making it easier for search engines to index the website's content. This ensures that all pages are effectively included in search engine results and helps improve organic traffic.

6. Integrated Analytics: SEO is an ongoing process, and it's crucial to monitor and analyze website performance continually. Many automated web creation tools offer integrated analytics features that allow users to track key metrics like organic traffic, bounce rates, and keyword rankings. This data helps website owners make data-driven decisions and optimize their websites further for better search engine visibility.

In conclusion, automated web creation tools not only simplify the process of building websites but also offer a range of SEO-friendly features. From customizable URLs to mobile-friendly designs and integrated analytics, these tools provide website owners with the necessary tools to optimize their websites for search engines. By leveraging these features, businesses can unleash the power of automation in web creation and improve their online visibility, ultimately driving more organic traffic and achieving their SEO goals
How Automated Web Creation Tools Streamline SEO Processes
Automated web creation tools have revolutionized the way websites are built and optimized for search engines. With their advanced features and functionalities, these tools have made it easier than ever to streamline SEO processes and unleash the true power of automation in web development.

Gone are the days when web designers and developers had to manually code every aspect of a website. With automated web creation tools, tasks such as generating meta tags, optimizing images, creating XML sitemaps, and implementing structured data markup can now be done with just a few clicks. This not only saves valuable time and effort but also ensures that SEO best practices are implemented consistently throughout the website.

One of the key ways in which automated web creation tools streamline SEO processes is through their ability to generate clean and optimized code. Search engines prefer websites that have well-structured HTML markup, as it helps them understand the content and context of the site. By using automated tools, web developers can ensure that their websites adhere to these standards, improving their chances of ranking higher in search engine results.

Furthermore, these tools often come equipped with built-in SEO features and plugins that simplify the optimization process. From keyword research and analysis to on-page optimization, these tools provide valuable insights and suggestions to help improve a website's visibility in search engines. They can also analyze the overall performance of a website, including its loading speed, mobile-friendliness, and user experience, all of which are important factors in search engine rankings.

Another benefit of using automated web creation tools is the ability to easily update and maintain a website's SEO elements. As search engine algorithms constantly evolve, it is crucial to stay up-to-date with the latest SEO practices. With automated tools, web developers can quickly make changes to meta titles, descriptions, and headings, ensuring that their websites remain optimized and relevant.

In addition to SEO optimization, automated web creation tools also offer a range of other features that enhance the overall user experience. These tools often include drag-and-drop builders, customizable templates, and responsive design options, making it easy for even non-technical users to create visually appealing and user-friendly websites.

Overall, automated web creation tools have transformed the way websites are built and optimized for search engines. By streamlining SEO processes, these tools save time, improve website performance, and increase the chances of ranking higher in search engine results. Whether you're a professional web developer or a small business owner, harnessing the power of automation through these tools is a surefire way to stay ahead in the competitive online landscape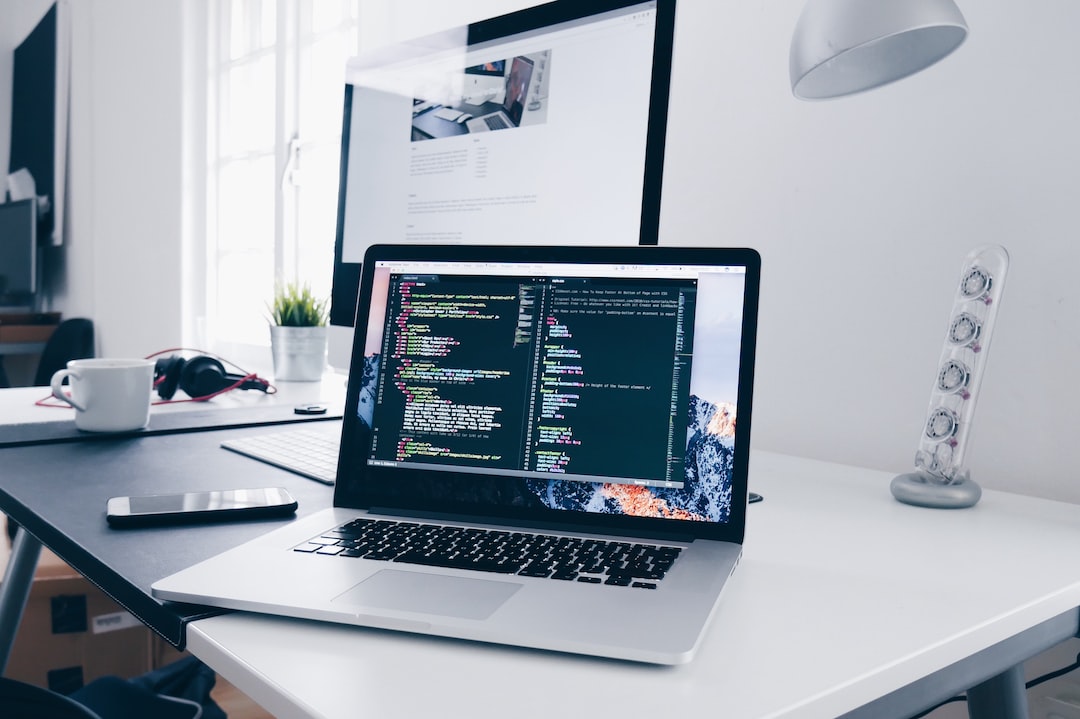 Maximizing SEO Performance with the Best Automated Web Creation Tools
In today's digital age, having a strong online presence is crucial for businesses of all sizes. A well-designed and search engine optimized website can be a game-changer in driving traffic, generating leads, and increasing conversions. However, creating a website from scratch can be a daunting and time-consuming task, especially for those who lack technical expertise.

This is where automated web creation tools come into play. These tools are designed to simplify the website creation process, allowing even non-technical individuals to build professional-looking websites with ease. But what sets the best automated web creation tools apart is their ability to maximize SEO performance, ensuring that your website ranks high on search engine results pages (SERPs) and attracts organic traffic.

One of the key advantages of using SEO-friendly web creation tools is the ability to optimize on-page elements. These tools often come equipped with built-in features that guide you through the process of optimizing meta titles, meta descriptions, headings, and image alt tags. By ensuring that these elements are keyword-rich, relevant, and well-structured, you can significantly improve your website's visibility to search engines.

Moreover, automated web creation tools often provide suggestions and recommendations for improving SEO. They can analyze your website's content, identify areas for improvement, and offer insights on keyword usage, readability, and overall SEO best practices. By following these recommendations, you can fine-tune your website's content to align with search engine algorithms and improve its chances of ranking higher.

Another benefit of using automated web creation tools for SEO is the ease of creating mobile-friendly websites. With the increasing dominance of mobile devices in internet usage, search engines prioritize mobile-friendly websites in their rankings. SEO-friendly web creation tools often come with responsive design templates, allowing you to build websites that adapt seamlessly to different screen sizes and resolutions. This ensures that your website is accessible and user-friendly across all devices, further enhancing its SEO performance.

Furthermore, automated web creation tools can streamline the website development process, resulting in faster load times. Search engines consider page speed as a ranking factor, as slow-loading websites tend to have higher bounce rates and lower user satisfaction. By utilizing optimized code, efficient image compression, and caching techniques, these tools can help you create websites that load quickly and deliver a seamless user experience. As a result, your website's SEO performance is enhanced, leading to improved rankings and increased organic traffic.

In conclusion, automated web creation tools offer a range of benefits for maximizing SEO performance. From optimizing on-page elements and providing SEO recommendations to facilitating mobile-friendly design and improving load times, these tools empower businesses to create SEO-friendly websites without the need for extensive technical knowledge. By harnessing the power of automation, you can unleash the full potential of your website, attract more organic traffic, and ultimately drive business growth in the digital landscape
Choosing the Right Automated Web Creation Tool for Your SEO Needs
When it comes to creating websites, automation has become an essential component in streamlining the process and maximizing efficiency. With the multitude of web creation tools available in the market today, it can be overwhelming to find the right one that caters specifically to your SEO needs. In this section, we will explore the various factors to consider when choosing an automated web creation tool for optimal search engine optimization.

1. User-Friendly Interface:
One of the primary aspects to look for in an automated web creation tool is a user-friendly interface. This ensures that even those with limited technical knowledge can easily navigate through the platform and create a website without any hassle. A well-designed interface allows you to focus on your SEO strategies rather than getting caught up in complex coding or technicalities.

2. SEO-Friendly Templates and Designs:
A crucial element of any successful website is its design and layout. When selecting an automated web creation tool, make sure it offers a wide range of SEO-friendly templates and designs. These templates should be optimized for search engines, taking into consideration factors such as mobile responsiveness, page loading speed, and user experience. The tool should also provide customization options to align with your branding and SEO requirements.

3. Built-in SEO Features:
To truly harness the power of automation for SEO, it is essential to choose a web creation tool that comes with built-in SEO features. These features might include meta tag optimization, XML sitemap generation, keyword analysis, and integration with popular SEO plugins. By having these functionalities readily available, you can save time and effort while ensuring that your website is search engine friendly from the start.

4. Integration with SEO Tools and Analytics:
To further enhance your SEO efforts, consider an automated web creation tool that integrates seamlessly with popular SEO tools and analytics platforms. This integration allows you to monitor website performance, track keyword rankings, analyze traffic sources, and gain valuable insights into user behavior. By having all these data at your fingertips, you can make informed decisions to improve your website's SEO performance.

5. Scalability and Flexibility:
As your website grows and evolves, it is crucial to choose a web creation tool that offers scalability and flexibility. Look for a tool that allows you to easily add new pages, features, or functionalities without compromising the overall design and structure of your website. Additionally, ensure that the tool supports integration with other platforms and services, such as e-commerce systems or social media plugins, to accommodate future expansion.

In conclusion, selecting the right automated web creation tool for your SEO needs can significantly impact the success of your website. Consider factors such as user-friendliness, SEO-friendly templates, built-in SEO features, integration with SEO tools, and scalability when making your decision. By taking the time to choose the right tool, you can unleash the power of automation and create a website that not only looks great but also ranks well in search engine results
Conclusion:
In conclusion, automated web creation tools have revolutionized the way businesses approach search engine optimization (SEO). These tools have proven to be a game-changer for website owners, as they offer a range of benefits that save time and resources, improve website performance, and boost search rankings. By utilizing the top SEO-friendly features provided by these tools, website owners can optimize their websites for search engines and attract more organic traffic.

Throughout this blog post, we have explored how automated web creation tools simplify and streamline various SEO processes, making them more efficient and effective. From keyword research and content creation to website optimization and monitoring, these tools offer a comprehensive solution for all your SEO needs. By harnessing the power of automation, businesses can focus on other aspects of their operations while still ensuring a strong online presence.

Choosing the right automated web creation tool is crucial to maximize your website's SEO performance. It's important to consider factors such as ease of use, compatibility with your website platform, and the specific SEO features offered by each tool. By selecting the tool that aligns with your needs, you can unlock the potential of automation and take your online presence to new heights.

In conclusion, automated web creation tools are a game-changing solution for businesses looking to enhance their SEO efforts. By embracing these tools and their SEO-friendly features, you can unleash the power of automation and optimize your website for search engines. So, don't miss out on the opportunities presented by automated web creation tools and start revolutionizing your SEO game today