Revolutionizing Web Design: Unleashing the Power of AI
Welcome to our blog post on revolutionizing web design through the power of AI! In this article, we will delve into the exciting world where artificial intelligence intersects with web design, transforming the industry as we know it. Get ready to explore how AI is enhancing user experience, streamlining processes, enabling personalization at scale, and shaping the future of web design.

In the first section, we will discuss the rise of AI in web design and how it is revolutionizing the industry. From automated design suggestions to predictive analytics, AI is empowering designers to create stunning and efficient websites like never before. We will explore the various AI technologies that are driving this transformation and how they are being integrated into the web design workflow.

Next, we will explore how AI-powered web design is taking user experience to new heights. By leveraging machine learning algorithms, websites can now adapt and personalize content based on user preferences and behavior. We will delve into the ways in which AI is optimizing online interactions, from chatbots providing instant assistance to dynamic content recommendations tailored to each individual user.

Furthermore, we will look at how AI is saving time and effort for web designers. With automated processes such as layout generation, image optimization, and code generation, designers can focus more on creativity and strategy, leaving repetitive tasks to AI-powered tools. We will highlight the benefits of these time-saving technologies and discuss their impact on productivity and efficiency.

Moreover, we will examine how AI enables personalized web experiences at scale. Gone are the days of generic websites; AI algorithms can analyze vast amounts of data to create tailored experiences for every user. We will explore the applications of AI in personalization, including dynamic pricing, content recommendations, and targeted advertising, and their potential to boost user engagement and conversion rates.

Lastly, we will look ahead to the future of web design and the role AI will play in shaping the digital landscape. From voice-powered interfaces to immersive virtual reality experiences, AI holds immense potential for pushing the boundaries of web design. We will discuss emerging trends and technologies that are set to redefine the way we interact with websites and predict how AI will continue to transform the industry in the years to come.

So, buckle up and get ready to immerse yourself in the world of AI-powered web design. Whether you are a web designer, business owner, or simply curious about the future of the digital realm, this article will provide you with valuable insights and inspiration. Let's embark on this exciting journey together!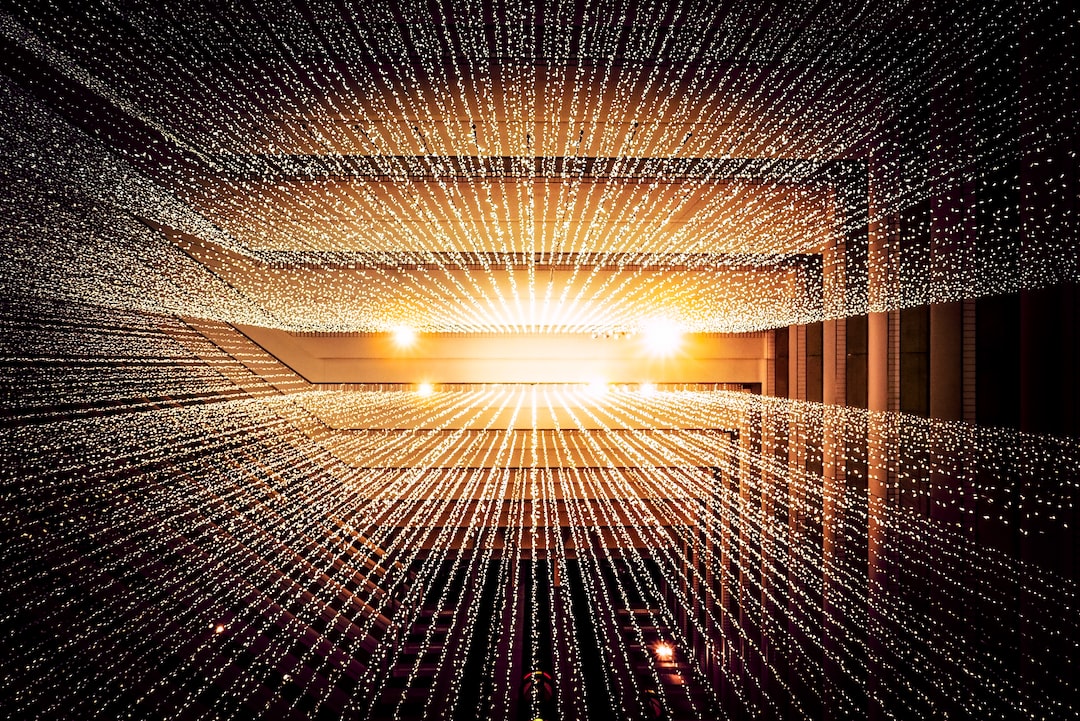 The Rise of AI in Web Design: How Artificial Intelligence is Transforming the Industry
AI for Web Design: Revolutionizing the Industry

In recent years, the integration of artificial intelligence (AI) in various industries has sparked a wave of innovation and transformation. One area where the impact of AI is particularly evident is in web design. With its ability to process vast amounts of data and learn from patterns, AI is revolutionizing the way websites are created and optimized.

Gone are the days when web designers had to spend hours meticulously crafting each element of a website. AI-powered design tools now streamline the process, allowing designers to focus on higher-level tasks. These tools leverage machine learning algorithms to analyze user behavior, preferences, and trends, enabling them to generate aesthetically pleasing and user-friendly designs.

One of the key advantages of AI in web design is its ability to create personalized experiences. By analyzing user data, AI algorithms can tailor websites to individual visitors, presenting them with content and features that are most relevant to their interests and preferences. This level of personalization not only enhances user engagement but also increases conversion rates, as visitors feel more connected to the website and its offerings.

AI also plays a significant role in optimizing website performance. Through continuous monitoring and analysis, AI algorithms can identify areas for improvement, such as slow-loading pages, broken links, or design elements that hinder user experience. By automatically making adjustments and optimizations, AI ensures that websites are always running at their best, providing a smooth and seamless browsing experience for visitors.

Furthermore, AI-powered chatbots have revolutionized customer support on websites. These intelligent virtual assistants can handle a wide range of customer inquiries, providing instant responses and solutions. By leveraging natural language processing and machine learning, chatbots can understand user queries and provide accurate information or direct users to the appropriate resources. This not only saves time for both customers and businesses but also enhances the overall user experience.

The rise of AI in web design is not without its challenges. As with any technology, there are ethical considerations to address, such as ensuring AI algorithms do not perpetuate biases or discriminate against certain groups. Additionally, there is a need for designers and developers to adapt and acquire new skills to effectively leverage AI tools and technologies.

In conclusion, the integration of AI in web design is transforming the industry, enabling designers to create personalized, user-centric websites and optimize performance like never before. With AI-powered tools at their disposal, web designers can focus on creativity and strategy, while AI algorithms handle the technical aspects. As AI continues to advance, we can expect even more groundbreaking innovations in the field of web design, shaping the future of online experiences
Enhancing User Experience: How AI-powered Web Design is Revolutionizing Online Interactions
In today's digital age, user experience is a crucial factor for the success of any online platform. With the rapid advancements in technology, the traditional approach to web design is being revolutionized by the power of artificial intelligence (AI). AI-powered web design is transforming online interactions and enhancing user experience in ways we couldn't have imagined before.

AI brings a new level of personalization and customization to web design, allowing websites to adapt and respond to individual user preferences. By analyzing user behavior, AI algorithms can learn and understand user preferences, enabling websites to deliver personalized content, recommendations, and experiences. This level of personalization creates a more engaging and tailored user experience, resulting in increased customer satisfaction and loyalty.

One of the key ways AI is enhancing user experience in web design is through the automation of repetitive tasks. AI algorithms can now handle mundane and time-consuming tasks such as content categorization, image optimization, and layout adjustments. This not only saves valuable time for designers but also ensures consistency and efficiency in the design process. With AI taking care of these tasks, designers can focus on more creative aspects, leading to innovative and visually appealing websites.

AI-powered web design also enables real-time optimization and responsiveness. Websites can now adapt their layout, content, and design elements based on user behavior and device characteristics. For example, AI algorithms can automatically adjust the font size, image placement, and navigation menu based on the user's screen size or device type. This ensures that the website is accessible and visually appealing across different devices, providing a seamless user experience regardless of the platform used.

Furthermore, AI can help identify and address usability issues by analyzing user feedback and behavior. By analyzing user interactions, AI algorithms can detect patterns and identify areas of improvement in the user experience. This valuable insight allows designers to make data-driven decisions and optimize their websites accordingly, ensuring a user-friendly interface and intuitive navigation.

Another significant aspect of AI-powered web design is its ability to generate dynamic and interactive content. AI algorithms can create personalized recommendations, chatbots, and virtual assistance, making websites more interactive and engaging. These intelligent features enhance user interactions, provide instant support, and offer relevant content, ultimately improving the overall user experience.

In conclusion, AI-powered web design is revolutionizing online interactions by enhancing user experience in various ways. From personalization and automation to real-time optimization and interactive content, AI brings a new level of sophistication and effectiveness to web design. As AI continues to evolve and improve, we can expect even more innovative and transformative changes in the way websites are designed and experienced. Embracing AI in web design is not just about staying ahead of the competition; it's about providing users with seamless and personalized online experiences that keep them coming back for more
Streamlining Web Design Processes with AI Technology
In today's fast-paced digital world, web design has become more important than ever. A well-designed website can be the difference between attracting and retaining customers or losing them to your competitors. However, the process of creating a visually appealing and user-friendly website can be time-consuming and complex. That's where AI technology comes into play.

AI, or artificial intelligence, has been revolutionizing various industries, and web design is no exception. With advancements in machine learning and natural language processing, AI can now assist designers in streamlining the web design process, making it more efficient and effective.

One of the key ways AI is transforming web design is through automated design tools. These tools use algorithms to analyze user behavior, preferences, and trends to create personalized and visually pleasing designs. By leveraging AI, designers can quickly generate multiple design options based on the specific requirements of a project, saving time and effort.

AI-powered design tools also help in optimizing user experience. Through the analysis of user data and patterns, AI can provide insights on how to improve website navigation, layout, and overall usability. This data-driven approach ensures that the website is tailored to the needs and preferences of its target audience, ultimately leading to increased engagement and conversions.

Furthermore, AI can enhance the efficiency of the web development process. With AI-powered coding assistants, developers can automate repetitive coding tasks, reducing the chances of errors and speeding up the development cycle. This not only saves time but also allows developers to focus on more complex and creative aspects of web development.

Another area where AI is making a significant impact is in the realm of content creation. AI-powered content generators can analyze vast amounts of data and produce high-quality, SEO-friendly content in a fraction of the time it would take a human writer. This not only helps in maintaining a consistent flow of fresh content but also ensures that it aligns with the website's overall design and messaging.

Despite the many benefits AI brings to web design, it's important to note that it is not meant to replace human designers and developers. Rather, it acts as a powerful tool that complements their skills and expertise. Human creativity, intuition, and critical thinking are still essential in creating unique and innovative designs that truly resonate with users.

In conclusion, AI technology is revolutionizing web design by streamlining processes, optimizing user experience, and enhancing overall efficiency. By leveraging AI-powered design tools and content generators, designers and developers can save time, improve website performance, and deliver exceptional user experiences. Embracing the power of AI in web design is the key to staying ahead in this rapidly evolving digital landscape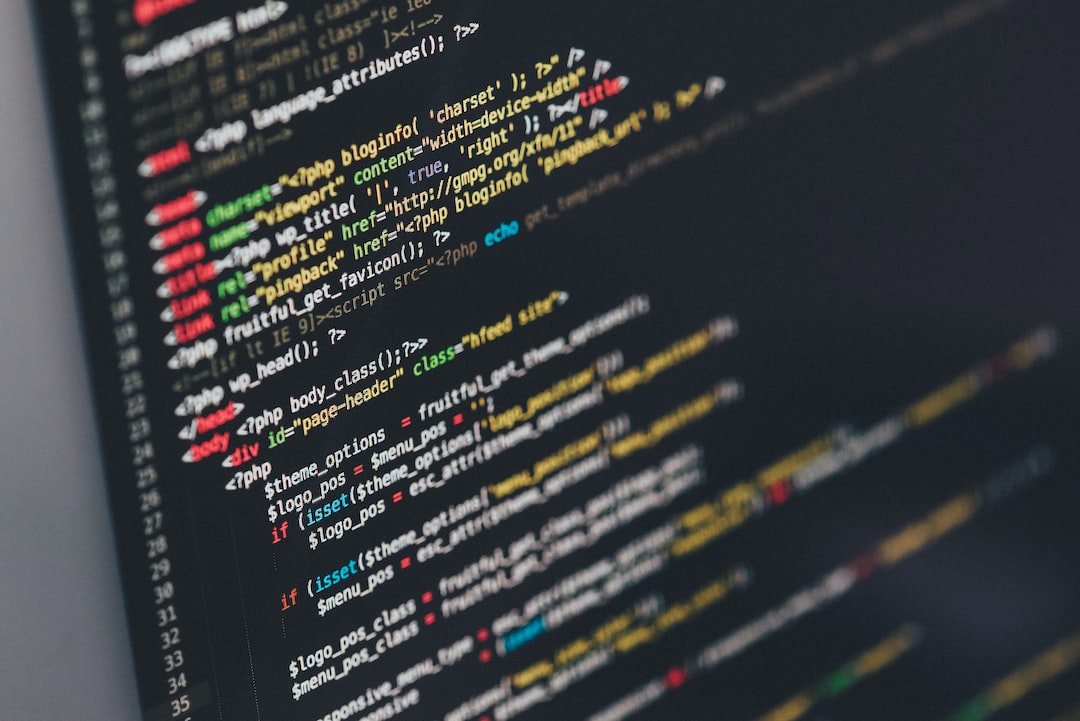 Using AI to Create Tailored Web Experiences for Every User
Using AI for Web Design has revolutionized the way websites are created, allowing for tailored web experiences for every user. With the power of AI, web designers can now create highly personalized and engaging websites that cater to the unique needs and preferences of each individual.

One of the key advantages of using AI for web design is its ability to analyze user data and behavior. By collecting and analyzing data such as browsing history, search queries, and previous interactions, AI algorithms can gain valuable insights into user preferences and patterns. This data-driven approach enables web designers to understand what users are looking for and create web experiences that are specifically tailored to their needs.

AI also plays a crucial role in automating the design process. With the help of AI-powered design tools, web designers can now streamline their workflow and save time and effort. These tools use algorithms to generate design suggestions, layouts, and even color schemes based on the given requirements and user data. This not only speeds up the design process but also ensures that the final product is visually appealing and optimized for user engagement.

Furthermore, AI for web design allows for dynamic content personalization. By leveraging AI algorithms, websites can adapt and customize their content in real-time based on user interactions and preferences. For example, an e-commerce website can showcase personalized product recommendations based on the user's browsing history and purchase behavior. This level of personalization enhances the user experience and increases the chances of conversion.

Another exciting aspect of AI for web design is its ability to automate A/B testing and optimization. Traditionally, web designers would have to manually create different versions of a web page and test them to determine which one performs better. AI algorithms can now automate this process by continuously testing and optimizing different design elements, allowing for faster and more efficient iterations. This ensures that the website is constantly evolving and improving based on user feedback and preferences.

In conclusion, AI has revolutionized web design by enabling the creation of tailored web experiences for every user. By leveraging user data, automating the design process, and personalizing content, AI algorithms have transformed the way websites are designed and optimized. As AI continues to advance, we can expect even more innovative solutions and possibilities in the field of web design, ultimately leading to a more personalized and engaging online experience for users
The Future of Web Design: Exploring the Potential of AI in Shaping the Digital Landscape
The Future of Web Design: Exploring the Potential of AI in Shaping the Digital Landscape

With advancements in technology, the field of web design has witnessed a significant transformation in recent years. One of the most groundbreaking developments has been the integration of Artificial Intelligence (AI) into the web design process. AI has revolutionized the way websites are created, delivering innovative solutions and pushing the boundaries of design possibilities.

AI for web design refers to the use of intelligent systems and algorithms to automate and streamline various aspects of the design process. From generating layouts and selecting color schemes to creating personalized user experiences, AI has the potential to enhance every aspect of web design.

One of the key areas where AI has made a significant impact is in the generation of layouts and designs. Traditionally, designers would spend hours creating wireframes and prototypes to determine the most effective layout for a website. However, with AI-powered tools, designers can now input their desired parameters, and the system will generate multiple design options based on predefined rules and algorithms. This not only saves time but also provides designers with a range of creative choices to explore.

Moreover, AI algorithms can analyze vast amounts of data to gain insights into user behavior and preferences. By understanding user preferences, AI can create personalized experiences that cater to individual needs and expectations. This level of personalization can greatly enhance user engagement and satisfaction, ultimately leading to increased conversions and better business outcomes.

AI can also play a crucial role in optimizing website performance. By analyzing data and user patterns, AI algorithms can identify potential bottlenecks or areas for improvement in website performance. This includes factors such as page load speed, mobile responsiveness, and overall user experience. By addressing these issues, AI can help create websites that are not only visually appealing but also highly functional and user-friendly.

Furthermore, AI can assist in improving accessibility in web design. With the help of AI, designers can ensure that websites are inclusive and accessible to all users, including those with disabilities. AI algorithms can analyze content and suggest improvements to ensure compliance with accessibility standards, such as providing alternative text for images or making the website compatible with screen readers. This promotes inclusivity and ensures that websites can be enjoyed by a wider audience.

In conclusion, the integration of AI into web design has opened up a world of possibilities and has the potential to shape the future of digital landscapes. From generating layouts and designs to optimizing performance and improving accessibility, AI offers a range of benefits that can revolutionize the web design industry. As technology continues to advance, it is important for designers and businesses to embrace AI and leverage its power to create exceptional, user-centric websites
In conclusion, the integration of AI into web design has revolutionized the industry, unleashing its power to enhance user experience, streamline processes, enable personalization at scale, and shape the future of web design. We explored how AI technologies are driving this transformation, from automated design suggestions to predictive analytics.

AI-powered web design has taken user experience to new heights by leveraging machine learning algorithms to adapt and personalize content based on user preferences and behavior. This has optimized online interactions, from chatbots providing instant assistance to dynamic content recommendations tailored to each individual user.

Furthermore, AI has saved time and effort for web designers by automating repetitive tasks such as layout generation, image optimization, and code generation. This has allowed designers to focus more on creativity and strategy, boosting productivity and efficiency.

AI has also enabled personalized web experiences at scale, analyzing vast amounts of data to create tailored experiences for every user. Applications such as dynamic pricing, content recommendations, and targeted advertising have boosted user engagement and conversion rates.

Looking ahead, AI holds immense potential for pushing the boundaries of web design. From voice-powered interfaces to immersive virtual reality experiences, emerging trends and technologies will continue to redefine the way we interact with websites. AI will undoubtedly play a significant role in shaping the future of the digital landscape.

So, whether you are a web designer, business owner, or simply curious about the future of web design, embracing AI-powered technologies will provide you with valuable insights and inspiration. The power of AI for web design is undeniable, and by harnessing its potential, we can create extraordinary websites that truly resonate with users