Revolutionizing the Web: Unleashing The Power of AI Web Solutions
Welcome to our blog post on revolutionizing the web with AI web solutions! In today's fast-paced digital world, businesses are constantly seeking innovative ways to enhance their online presence and engage with customers more effectively. Artificial Intelligence (AI) has emerged as a game-changer in web development, offering a plethora of opportunities to create personalized, efficient, and engaging experiences.

In this article, we will explore the role of AI in web solutions and how it is transforming user experience and engagement. We'll delve into the benefits of leveraging AI web solutions to enhance efficiency and productivity, and discuss the future potential of AI in web development. Additionally, we will provide best practices and real-life case studies to demonstrate the successful implementation of AI web solutions. Get ready to unlock the power of AI and discover how it can revolutionize your web presence. Let's dive in!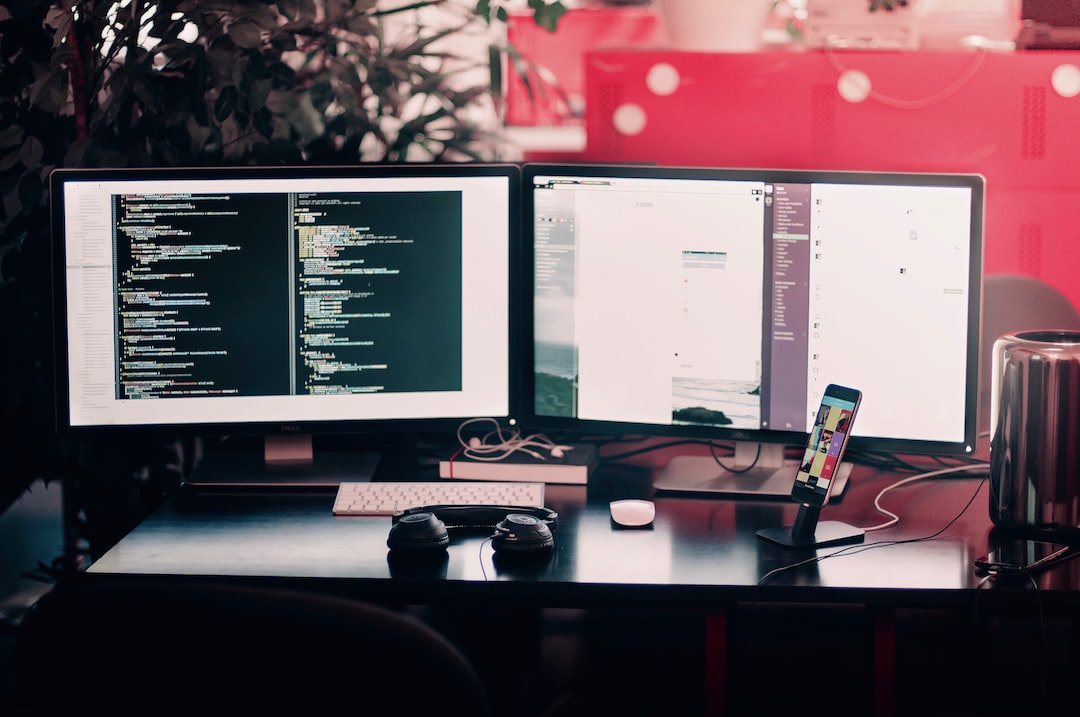 Understanding the Role of AI in Web Solutions: A Game-Changer for Businesses
In today's digital age, businesses are constantly searching for innovative ways to stay ahead of the competition and meet the evolving needs of their customers. One technology that has emerged as a game-changer in the world of web solutions is Artificial Intelligence (AI). By harnessing the power of AI, businesses can revolutionize the way they operate online, enhancing user experiences, improving efficiency, and ultimately driving growth.

AI web solutions refer to the integration of AI technologies into website design and development. These solutions utilize machine learning algorithms and natural language processing to enable websites to analyze, understand, and respond to user behavior in real-time. The role of AI in web solutions goes beyond basic automation; it has the potential to transform the entire user journey, from the first interaction to the final conversion.

One of the key benefits of AI web solutions is the ability to personalize user experiences. By leveraging AI algorithms, businesses can analyze vast amounts of user data to gain insights into individual preferences, behavior patterns, and purchasing habits. This allows websites to deliver personalized content, recommendations, and offers tailored to each user, creating a more engaging and relevant online experience. Personalization not only increases user satisfaction but also improves conversion rates and customer loyalty.

Another significant role of AI in web solutions is enhancing customer support and engagement. AI-powered chatbots and virtual assistants can provide instant and accurate responses to customer inquiries, freeing up human resources and ensuring round-the-clock support. These chatbots can understand natural language, answer frequently asked questions, and even handle complex transactions. By providing prompt and efficient customer service, businesses can foster stronger relationships with their customers and improve overall satisfaction.

AI web solutions also play a vital role in improving website performance and efficiency. AI algorithms can analyze user behavior to optimize website design, layout, and navigation, ensuring a seamless and intuitive user experience. Additionally, AI-powered predictive analytics can help businesses identify trends, anticipate user needs, and optimize marketing strategies. By understanding user preferences and behavior patterns, businesses can make data-driven decisions, optimize conversion funnels, and maximize their online presence.

Furthermore, AI web solutions enable businesses to automate repetitive tasks and streamline processes. From content creation and optimization to inventory management and order fulfillment, AI can handle various mundane tasks, freeing up valuable time and resources for businesses to focus on higher-value activities. By automating routine tasks, businesses can improve efficiency, reduce errors, and enhance overall productivity.

In conclusion, AI web solutions are revolutionizing the way businesses operate online. From personalizing user experiences to enhancing customer support, improving website performance, and automating processes, AI has become a game-changer for businesses in the digital era. By embracing AI technologies, businesses can unlock new possibilities, stay competitive, and unleash the full potential of their web solutions
How AI Web Solutions are Transforming User Experience and Engagement
In today's fast-paced digital world, user experience and engagement have become critical factors for the success of any website or online platform. With the rapid advancements in technology, artificial intelligence (AI) has emerged as a game-changer in revolutionizing the web. AI web solutions have transformed the way users interact with websites, enhancing their experience and driving engagement to new heights.

One of the key ways AI web solutions are transforming user experience is through personalized content delivery. Traditional websites often present a one-size-fits-all approach, where every user sees the same content. However, AI-powered web solutions have the ability to analyze user data and behavior in real-time. This enables them to deliver customized content that is tailored to each individual user's preferences and needs. By providing personalized recommendations, suggestions, and targeted advertising, AI web solutions can create a truly unique and engaging experience for every user.

Furthermore, AI web solutions have significantly improved user engagement through chatbots and virtual assistants. These intelligent virtual agents are designed to interact with users in a conversational manner, providing instant support, answering questions, and guiding users through various processes. By leveraging natural language processing and machine learning algorithms, chatbots can understand user queries and provide accurate and relevant responses. This not only saves time and resources but also enhances user satisfaction and engagement.

Another aspect where AI web solutions excel in transforming user experience is in the field of predictive analytics. By analyzing vast amounts of user data, AI algorithms can predict user behavior and preferences. They can anticipate the needs of users and provide proactive suggestions, recommendations, and alerts. For example, an AI-powered e-commerce website can suggest products based on a user's browsing history and previous purchases. This level of personalization and anticipation creates a seamless and highly engaging user experience, leading to increased customer satisfaction and loyalty.

In addition to personalization and predictive analytics, AI web solutions have also revolutionized user experience through advanced search functionality. Traditional search engines often struggle to understand the intent behind user queries, resulting in inaccurate or irrelevant search results. However, AI-powered search algorithms can comprehend natural language queries and provide more accurate and contextually relevant results. These algorithms continuously learn and improve over time, ensuring that users find what they are looking for quickly and efficiently.

In conclusion, AI web solutions are transforming user experience and engagement by providing personalized content delivery, intelligent chatbots, predictive analytics, and advanced search functionality. These advancements have made the web more user-centric, enhancing satisfaction and driving increased engagement. As AI technology continues to evolve, we can expect even more exciting developments in the realm of AI web solutions, further revolutionizing the way we interact with websites and online platforms
Leveraging AI Web Solutions to Enhance Efficiency and Productivity
In today's fast-paced digital world, the integration of artificial intelligence (AI) into web solutions has revolutionized the way businesses operate. By leveraging AI web solutions, companies can enhance efficiency and productivity, leading to significant improvements in various aspects of their operations.

One of the key benefits of AI web solutions is their ability to automate repetitive tasks. AI-powered chatbots, for example, can handle customer inquiries and provide real-time assistance, freeing up valuable time for customer service representatives to focus on more complex issues. This not only improves response time but also enhances customer satisfaction.

Furthermore, AI web solutions can analyze vast amounts of data in real-time, enabling businesses to make data-driven decisions quickly. With AI algorithms constantly learning and adapting, organizations can gain valuable insights into customer behavior, market trends, and performance indicators. This information can be used to optimize marketing strategies, improve customer experiences, and drive revenue growth.

AI web solutions also play a crucial role in personalization. By understanding individual user preferences and behavior patterns, AI algorithms can deliver tailored content and recommendations. This level of personalization not only enhances the user experience but also increases customer engagement and loyalty. For example, e-commerce platforms can utilize AI solutions to provide personalized product recommendations, resulting in higher conversion rates and increased sales.

Another area where AI web solutions excel is in cybersecurity. As cyber threats become increasingly sophisticated, AI algorithms can detect and prevent potential attacks more effectively than traditional security measures. By continuously analyzing network traffic, AI-powered security systems can identify anomalies and patterns indicative of malicious activities, allowing organizations to take proactive measures to safeguard their data and systems.

Moreover, AI web solutions can be integrated with existing business tools and systems, further streamlining processes and improving overall efficiency. For instance, AI-powered project management platforms can automate task allocation, monitor progress, and provide insights on resource allocation, resulting in optimized project workflows and enhanced team collaboration.

In conclusion, AI web solutions have the potential to revolutionize the way businesses operate by enhancing efficiency and productivity. From automating tasks and analyzing data to personalization and cybersecurity, the power of AI in web solutions is undeniable. Embracing these advancements can provide organizations with a competitive edge in today's rapidly evolving digital landscape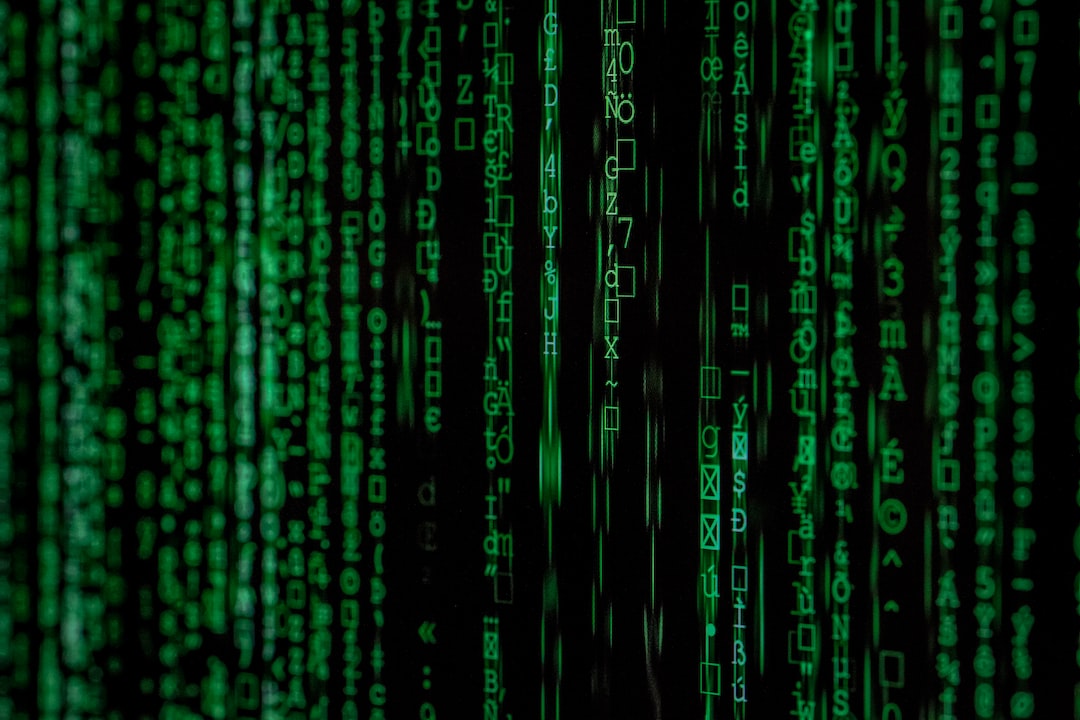 The Future of Web Development: Exploring the Potential of AI Web Solutions
In today's rapidly evolving digital landscape, the integration of artificial intelligence (AI) into web development has become a game-changer. AI web solutions have emerged as a powerful tool, revolutionizing the way websites are designed, developed, and maintained. With the ability to learn, adapt, and make intelligent decisions, AI is reshaping the future of web development.

One of the key advantages of AI web solutions is their ability to automate mundane and repetitive tasks. From content generation to website personalization, AI algorithms can analyze vast amounts of data and make informed decisions to streamline the development process. This not only saves time and resources for web developers but also enhances the overall user experience.

AI-powered chatbots have become an integral part of many websites, providing instant customer support and improving engagement. These intelligent virtual assistants can understand user queries and provide relevant information, making the browsing experience more interactive and personalized. By employing natural language processing and machine learning, chatbots continue to learn and improve their responses, ensuring accurate and efficient customer service.

Another exciting aspect of AI web solutions is their ability to analyze user behavior and preferences. By tracking user interactions, AI algorithms can provide personalized recommendations, creating a more tailored browsing experience. Whether it's suggesting relevant products, articles, or services, AI web solutions have the potential to significantly enhance customer satisfaction and drive conversions.

Furthermore, AI web solutions can optimize website performance and security. Through machine learning algorithms, AI can identify potential vulnerabilities and proactively protect websites from cyber threats. This not only ensures a safer browsing experience for users but also helps businesses maintain their reputation and credibility.

The future of web development lies in the seamless integration of AI web solutions. As technology continues to advance, AI will continue to evolve and provide even more innovative solutions. From voice recognition technology to predictive analytics, there are endless possibilities for AI to transform the web development landscape.

In conclusion, AI web solutions have the power to revolutionize web development. From automating tasks to personalizing user experiences, AI is reshaping the way websites are designed and maintained. As businesses strive to stay ahead in the digital age, embracing AI web solutions is crucial to unlock the full potential of the web and provide exceptional user experiences. The future of web development is here, and it's powered by AI
Implementing AI Web Solutions: Best Practices and Case Studies
Implementing AI Web Solutions: Best Practices and Case Studies

In today's digital age, businesses are constantly seeking innovative ways to stay ahead of the competition and provide exceptional online experiences for their customers. One of the most promising technologies that has emerged in recent years is Artificial Intelligence (AI). When integrated with web solutions, AI has the potential to revolutionize the way we interact with websites and enhance user experiences like never before.

But how exactly can businesses effectively implement AI web solutions? What are the best practices to follow, and what can we learn from successful case studies? Let's dive into these questions and explore the power of AI in the realm of web solutions.

1. Understanding User Behavior:
Implementing AI web solutions begins with a deep understanding of user behavior. By leveraging AI algorithms, businesses can analyze vast amounts of data to gain insights into user preferences, browsing patterns, and purchasing behavior. This valuable information can be used to personalize website content, recommend relevant products or services, and deliver targeted marketing campaigns. Case studies have shown that businesses that utilize AI in this manner have experienced significant improvements in customer engagement and conversion rates.

2. Chatbots and Virtual Assistants:
Another popular application of AI in web solutions is the use of chatbots and virtual assistants. These intelligent conversational agents can interact with website visitors in real-time, providing instant support and resolving queries. By implementing chatbots, businesses can enhance customer service, reduce response times, and even automate repetitive tasks. Successful case studies have demonstrated how chatbots have improved customer satisfaction scores and increased operational efficiency.

3. Enhanced Search Capabilities:
AI-powered web solutions are also revolutionizing search functionality. By using machine learning algorithms, businesses can enhance search engines to provide more accurate and relevant results. Natural Language Processing (NLP) techniques allow search engines to understand user queries better and deliver more precise answers. This not only improves the user experience but also increases the likelihood of conversions, as users can easily find what they are looking for.

4. Predictive Analytics:
One of the significant advantages of AI web solutions is their ability to predict user behavior and preferences. By analyzing historical data and patterns, AI algorithms can predict future trends and make personalized recommendations. This enables businesses to offer tailored content, products, and services to each user, thereby increasing customer satisfaction and driving sales. Several case studies have showcased the effectiveness of predictive analytics in increasing customer loyalty and revenue.

In conclusion, AI web solutions have the potential to transform the online landscape by providing personalized experiences, improving customer service, and increasing conversion rates. By understanding user behavior, utilizing chatbots, enhancing search capabilities, and harnessing predictive analytics, businesses can unlock the full power of AI in their web solutions. By keeping up with best practices and learning from successful case studies, organizations can stay at the forefront of this exciting technological revolution and truly unleash the power of AI in their web presence
In conclusion, AI web solutions are revolutionizing the way businesses interact with their online audience. We have explored the role of AI in web development and how it enhances user experience and engagement. By leveraging AI technology, businesses can create personalized and efficient experiences, leading to increased productivity and customer satisfaction. The future potential of AI in web development is vast, with endless possibilities for further innovation and improvement. Through real-life case studies and best practices, we have demonstrated the successful implementation of AI web solutions. It is clear that AI is a powerful tool that can transform your web presence and propel your business forward. Embrace the power of AI web solutions and unlock new opportunities for growth and success in the digital world